Men's Retreat – Lionhearted
| | | | |
| --- | --- | --- | --- |
| Fri. 2/16 | Check in: | 4:00 PM – 6:30 PM | |
| | Dinner: | 7:00 PM – 7:45 PM | |
| | Intro Meet: | 8:00 PM – 8:30 PM | Lou Rodriguez |
| Sat. 2/17 | Breakfast: | 8:00 AM – 8:45 AM | |
| | 1st Meet: | 9:00 AM – 10:30 AM | Trevir Faley |
| | Break | 10:30 AM – 12:00 PM | |
| | Lunch | 12:00 PM – 12:45 PM | |
| | Groups / Prayer | 1:00 PM – 2:00 PM | |
| | 2nd Meet: | 2:00 PM – 3:30 PM | Richard Chase |
| | Break | 3:30 PM – 5:30 PM | |
| | Dinner | 5:30 PM – 6:15 PM | |
| | 3rd Meet: | 7:00 PM – 8:00 PM | Brian Wilson |
| | Movie: | 8:30 PM – 10:00 PM | |
| Sun. 2/18 | Breakfast | 8:00 AM – 8:45 AM | |
| | Closing Meet: | 9:15 AM – 10:15 AM | Steve Ebsen |
| | Check out | 11:00 AM | |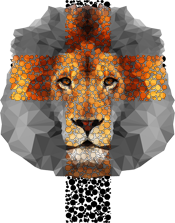 If you plan on attending this awesome Men's Ministry Event, please text Ron Everett at (541) 778-8420 or by email or by filling out the following form. When texting or by email, please include your name, phone number and email address.
Please bring your own sleeping bag, pillow, & bathroom hygiene articles (ie. towel, wash cloth, soap toothpaste, etc.)
$148 per person. Includes 2 nights lodging and 5 meals. Space is limited, so it is first come, first served. Payment denotes a secured spot.