Men's Retreat – Keep Your Eye on the Master
Guest Speakers: Tony Scarpino from Amazing Facts & Pastor Dan Gabbert, Spiritual and Mental Health Coach at Black Hills Health and Education Center
Fri. 2/21
Check in:
3:00p – 6:00p
Dinner:
6:00p – 6:45p
Intro Meet:
8:00p
TBD
Talk Title
Sat. 2/22
Breakfast:
8:00a – 8:45a
1st Meet:
9:00a – 10:30a
TBD
Talk Title
Break
10:30a – 12:00p
Lunch
12:00p – 12:45p
2nd Meet:
1:00p – 2:30p
TBD
Talk Title
Break
2:30p – 4:00p
3rd Meet
4:00p – 5:30p
TBD
Talk Title
Dinner
5:30p – 6:15p
4th Meet:
7:00p – 8:00p
TBD
Talk Title
Movie:
8:30p – 10:00p
TBD
Sun. 2/23
Breakfast
8:00a – 8:45a
Closing Meet:
9:00a – 10:30a
TBD
Talk Title
Check out
10:30a – 11:00a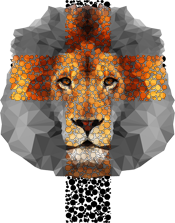 If you plan on attending this awesome Men's Ministry Event, please call Richard Chase at (360) 929-0036 (cell) or (360) 652-5208 (home) or by email. When texting or by email, please include your name, phone number and email address.
Please bring your own sleeping bag, pillow, & bathroom hygiene articles (ie. towel, wash cloth, soap toothpaste, etc.)
$180 per person. Includes 2 nights lodging and 5 meals. Space is limited, so it is first come, first served. Payment denotes a secured spot.
Sponsored by Cedarhome SDA Church
If you would like to advertise at your church or other function please download this black and white flyer and/or a color flyer and post them or pass them out, or download this announcement slide.